Sakker El Dekkene (2014) - Leo Burnett Beirut
3 out of 4 people in Lebanon accept corruption; the remaining 1 in 4 gave up the fight against it. Corruption is so wide spread that it is almost impossible to get anything done without engaging in it in some form, its application is seen as a necessary evil. Corruption has become so powerful; it runs on an economy of its own, like a private business taking over the public sector, treating citizens' rights as disposable merchandise. 
Our brief was to push people to report and denounce corruption, even when they engage in it, and ultimately use the data to influence positive change. We thought that if corruption thrives like a private business, then it could go bankrupt like a private business:  We created the Country's shop where everything is for sale, even you.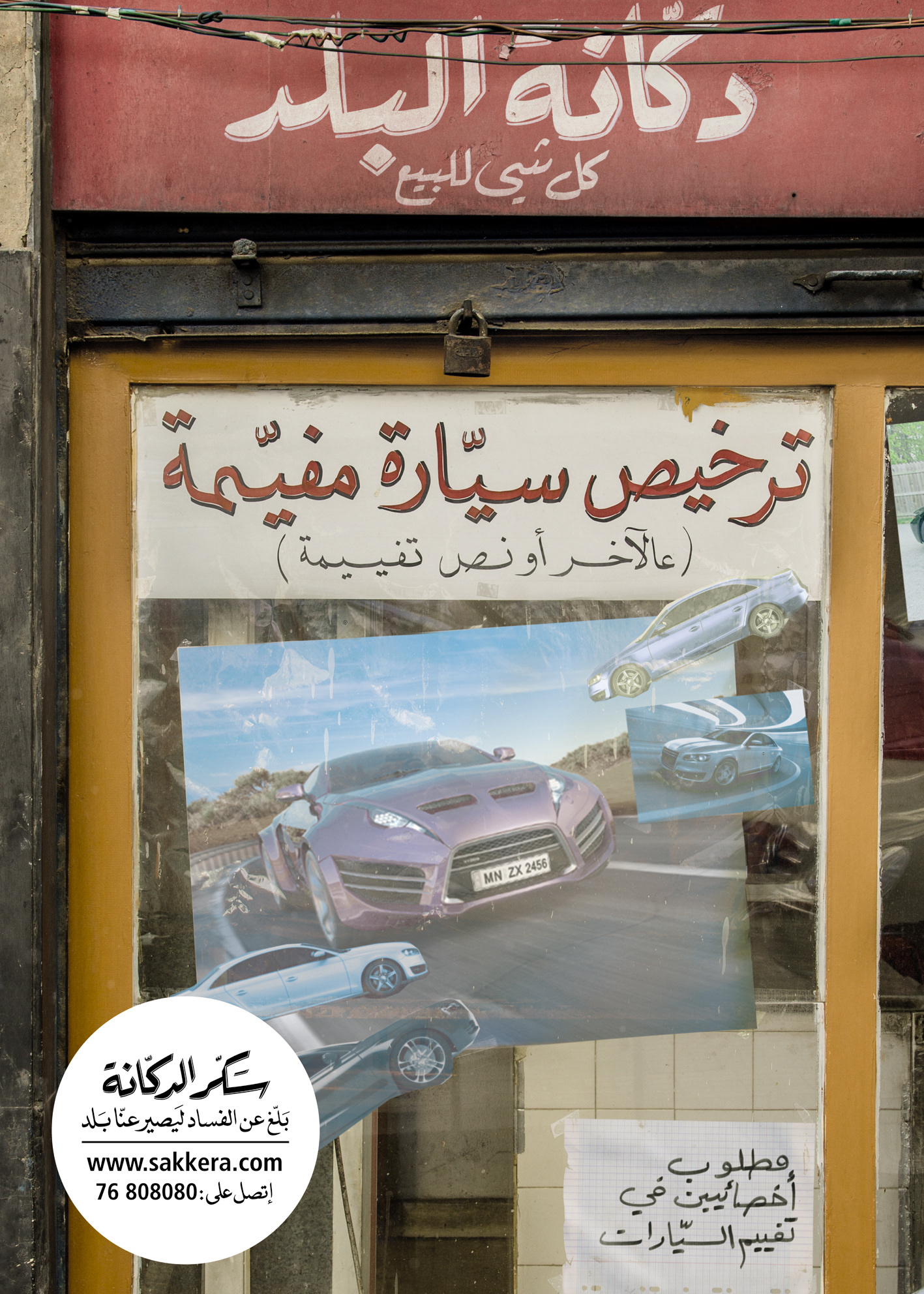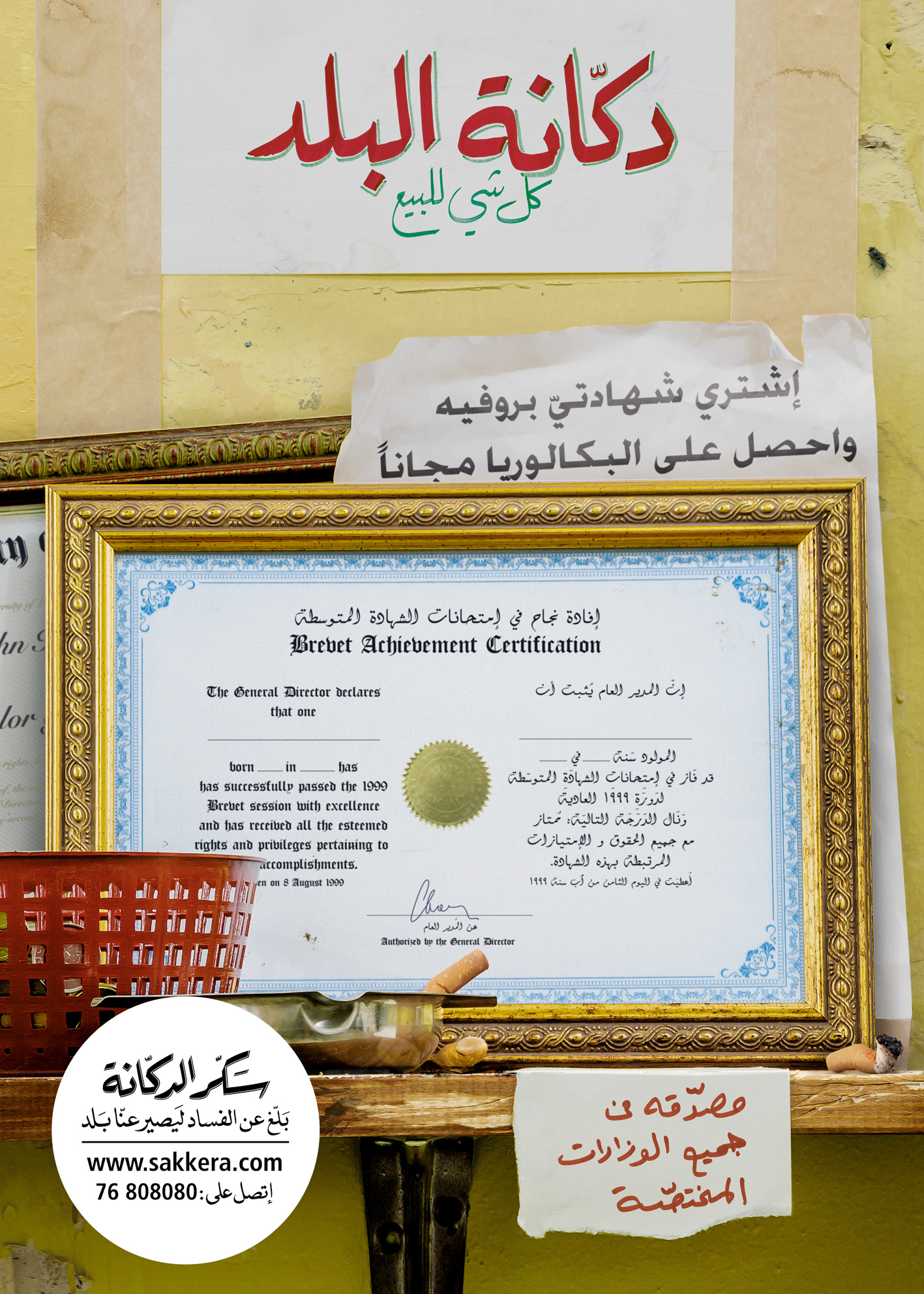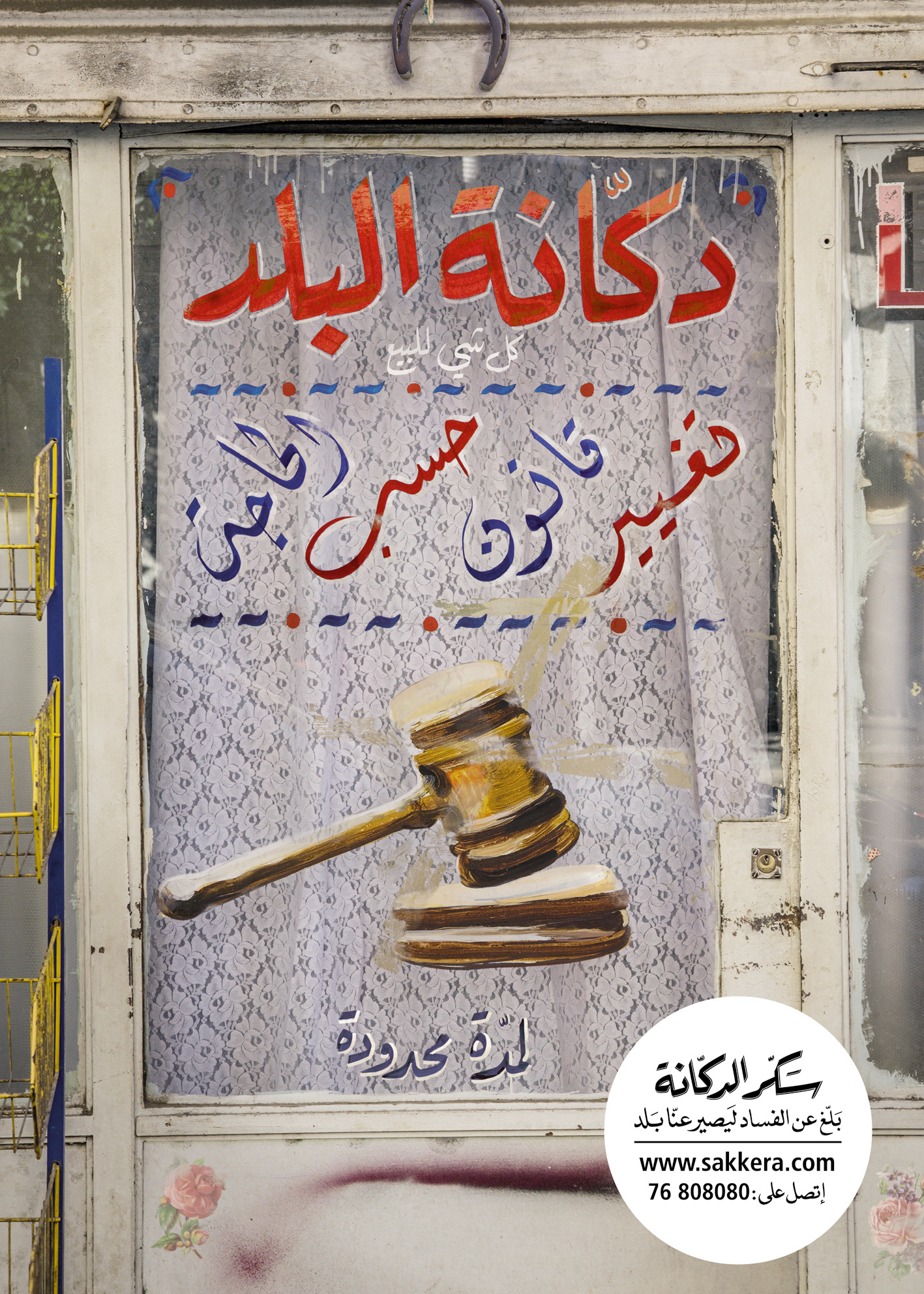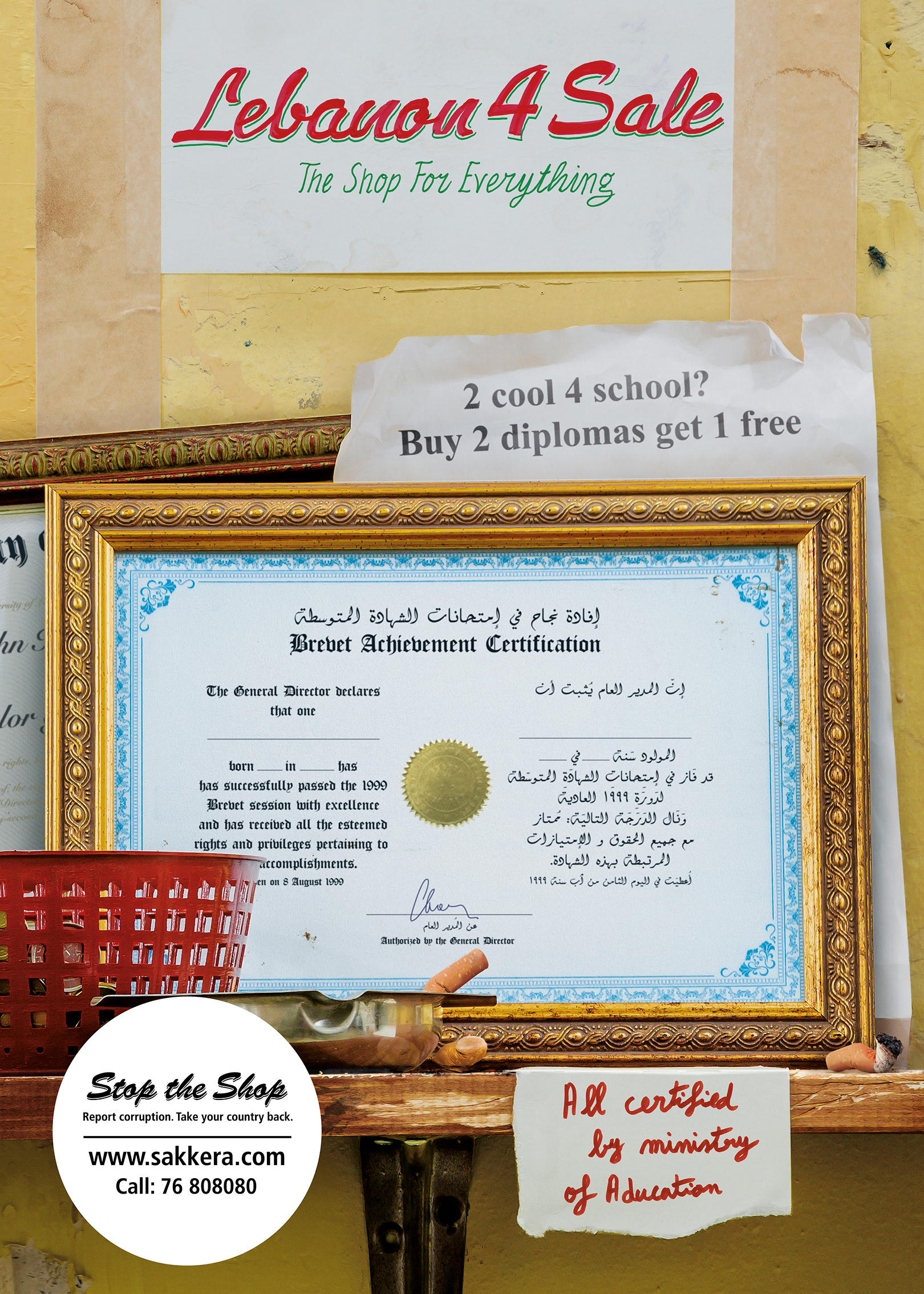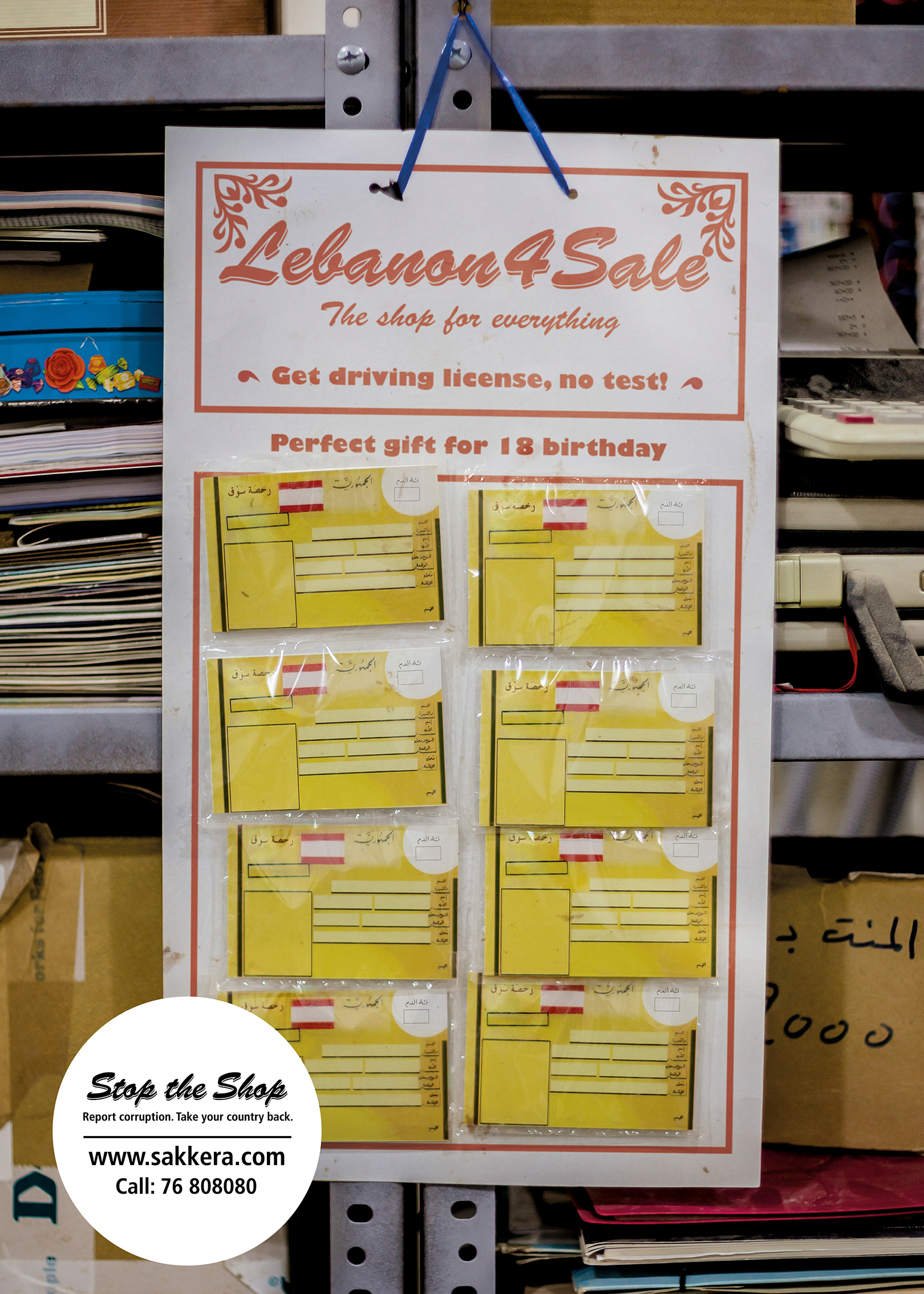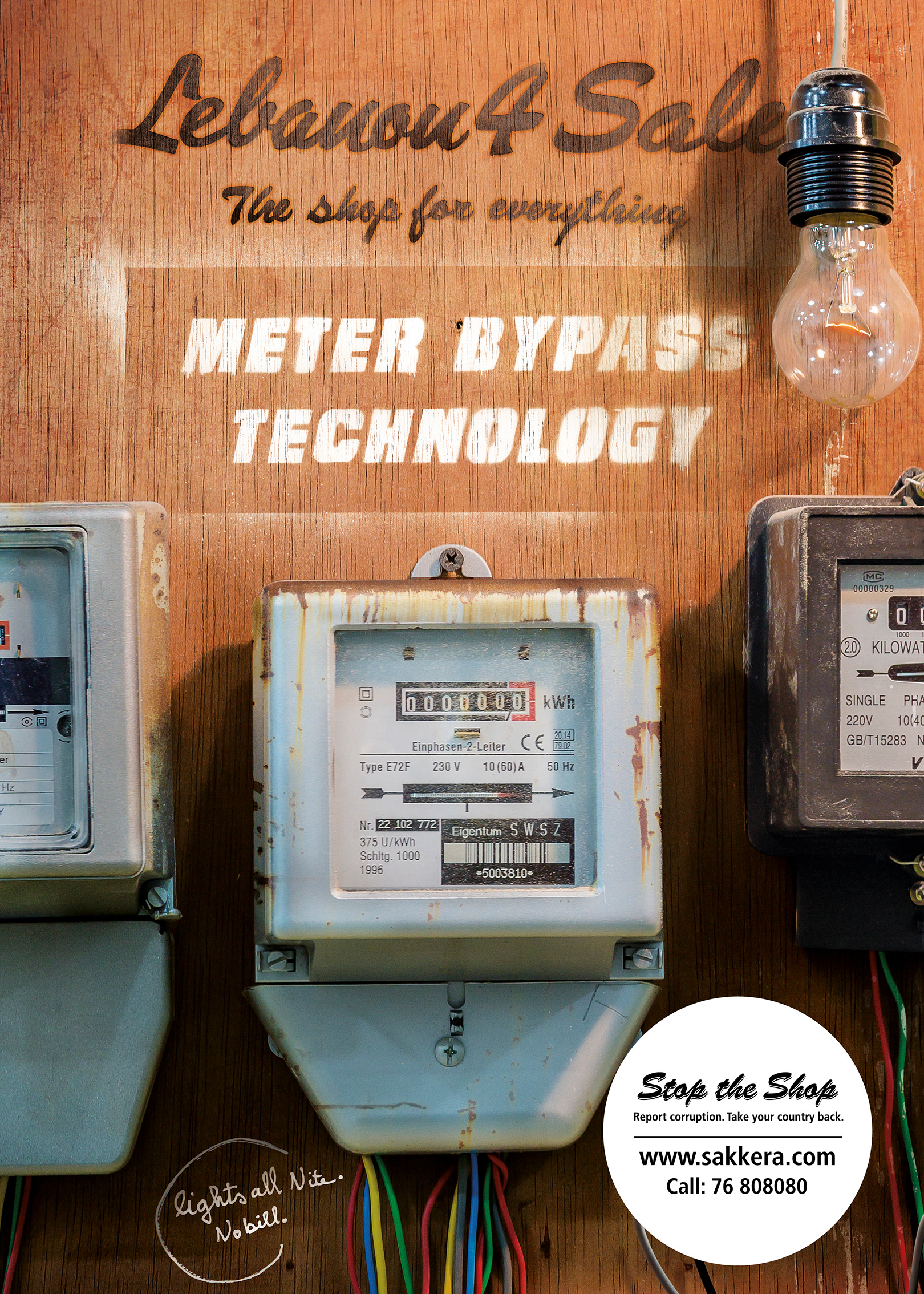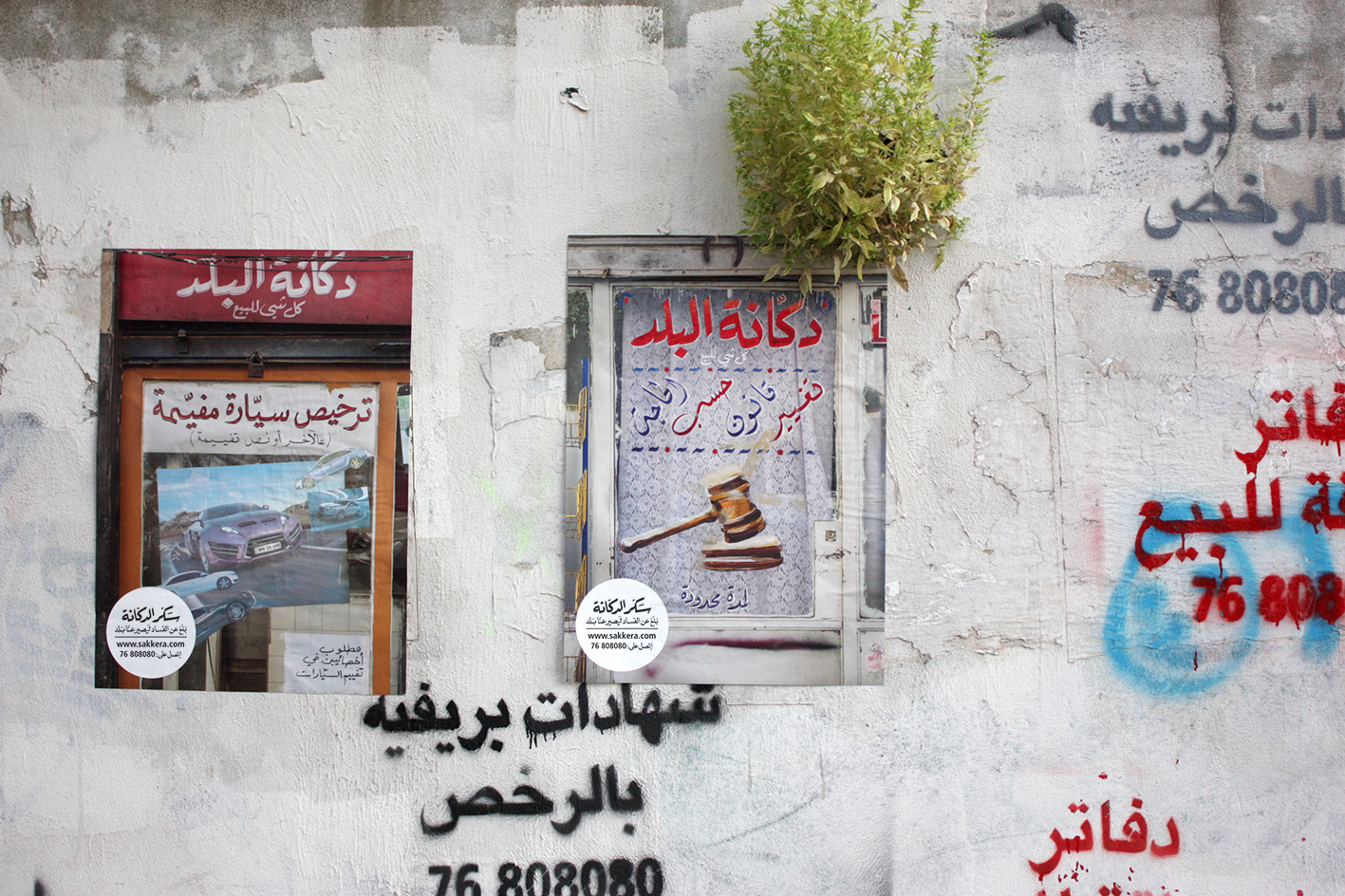 Cannes Lions, 2015:

 Gold: Media - 2 Shortlists: Grand prix for good, Branded content and entertainment
Clio Awards, New York 2015:

 Bronze: Integrated campaign
Golden Drum, Slovenia 2015:

 Gold: Public relations - Silver: Events
Dubai Lynx, 2015:

 3 Gold: Design, Branded content - 3 Silver: Direct, Branded content, Media - 4 Bronze: Integrated, Interactive, Outdoor, Promo and activation
LeoIntel Award, 2015:

 Big star: New business pitch
Adfest, Thailand 2015:

 Integrated lotus - Silver: Promo
Cristal Festival, France 2014:

 Academy grand cristal (Grand prix), NGO: Brand entertainment & content - Grand cristal MENA (Grand prix): Brand entertainment & content - 3 Cristal (Gold): Brand entertainment & content - 2 Sapphire (Silver): Digital & mobile cristal, Media cristal - 2 Emerald (Bronze): Integrated, Media cristal
Chief Creative Officer: Bechara Mouzannar
Executive Creative Director: Malek Ghorayeb
Managing Director: Nada Abi Saleh
Digital Strategies & Innovation Director: Samer Shoueiry
Creative Director: Areej Mahmoud
Senior Art Director: Joseph Abi Saab
Senior Digital Art Director: Tonie Tannous
Copywriter: Rana Khoury/Andrew Assi/Tarek Bacha
Account Supervisor: Diego de Aristegui/Cecilia Accad
Senior Strategic Planner: Youmna El-Asmar
Production Company Name: Clandestino 
Director of Photography: Yves Sehnaoui